Use our knowledge and expertise to get more customers
Website Design

We are expert website designers and developers. Our WordPress websites engage and inspire

Graphic Design

We specialise in creating well thought-out, clean, crisp graphic design for print and online projects

Logo Design

We design creative, memorable logos to help your business stand out from the crowd

Design for online

We design responsive HTML emails, landing pages and website advertising banners that drive more traffic
Included with every WordPress website we design and build
HTTPS (SSL) Certificate

All of our websites come with a FREE HTTPS (SSL) certificate for the first year to help your site stay secure and also to help it rank better in search engines

Website backups

FREE for the first 6 months we will schedule weekly backups of your website in case it ever gets hacked or accidentally deleted

Website updates

FREE for the first 6 months we will schedule Plugin updates on your website to ensure its security and functionality

WordPress tutorials

We like to make sure that our clients know how to use their new website, so we include 1 hour free tuition as standard
Help your customers find what they want quicker
We help businesses to increase their conversion rates by creating memorable user experiences, using carefully considered creative web design, strategy and research.
We also specialise in improving website performance to ensure your WordPress website loads fast and efficiently, helping your website visitors get to your content faster.
We can design and build your website using various CMS platforms. Whilst we specialise in developing bespoke WordPress websites, we will work with whichever platform is best suited to your needs.
If you think we're the right expert web design and development company for you or if you have any questions, please contact us on 01761 690019 for a quick chat, or use the form on our contact page.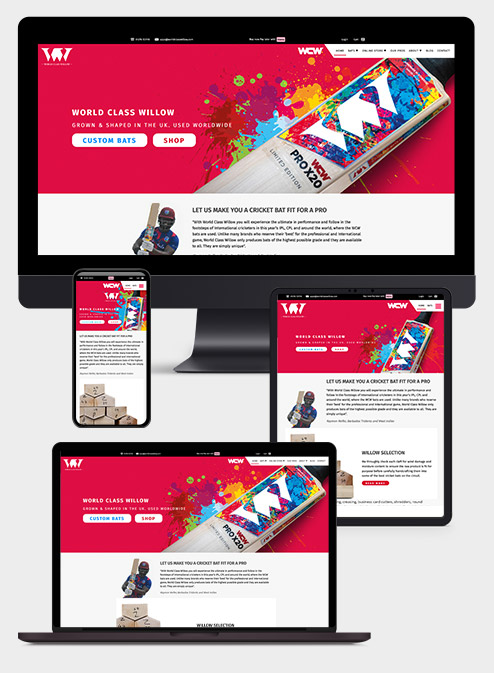 Latest from the blog
The latest from SketchCode Studio - our ramblings on everything from our latest WordPress website work, print work, web standards, emerging web trends, right down to explaining what a web browser is!