Careplus Mobility are a family run business who have been specialising in mobility products and services for the last 14 years. They have stores in Paulton (near Bath), Bristol and Swindon. The vast majority of their business comes from traditional media activity such as newspaper adverts, leaflet drops and inserts. Many of their customers are repeat/return customers from said local areas.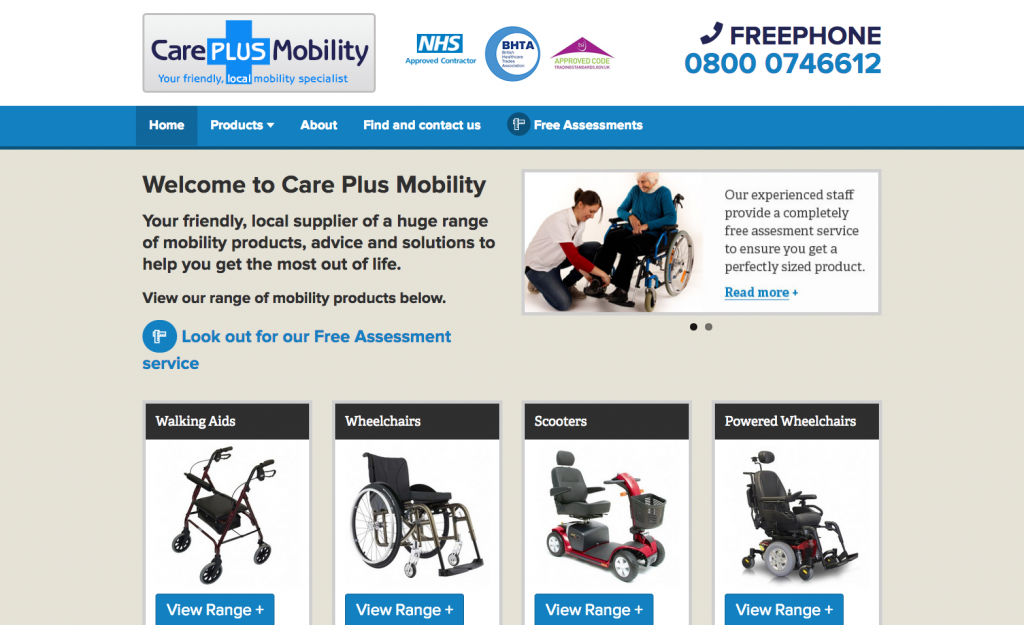 Already an existing client, owner Stacey Showering approached us for a new responsive mobility website to replace her old website. The brief was to get more products online, engage the local 'online audience' and make them aware of a Free Assessment Service and store locations. She also needed a website that could be easily updated by adding or removing products as and when needed.
To give the client the functionality they required, the website was built on WordPress and is fully responsive (optimised for mobiles devices such as smart phones and tablets).
The outlook is already looking positive for this website as analytics already show a significant increase in traffic. In the coming months we expect this to continue to climb the ranks of Google, making it another prime candidate for our case study section.
Future developments for this website include adding location specific SEO pages to increase the chance of more hits from the area local.
Read More about location based SEO here – Get some location based SEO!