We are pleased to announce the launch of a new responsive website for the a newly launched book 'Talk Lean' written by Alan H. Palmer.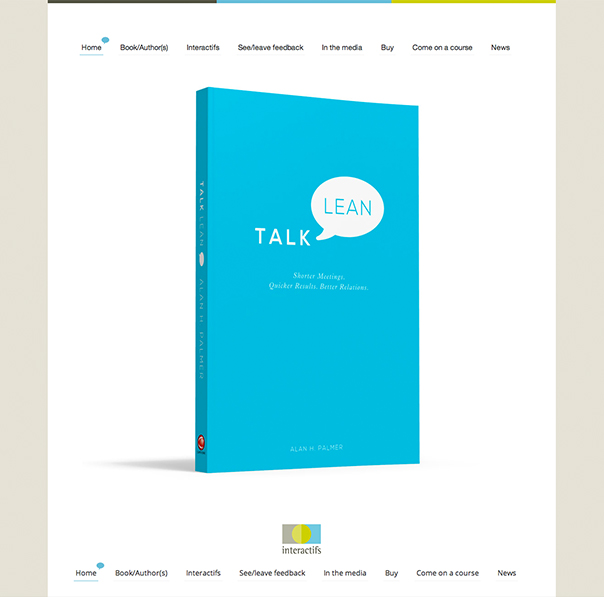 Talk Lean defines a process that streamlines dealing with other people more effectively, mainly in the business sense but also in all walks of life, called "The Interactifs Discipline®".
The new responsive website benefits from a crisp, simple decisive design that mirrors the philosophy of 'Talk Lean'. Built on WordPress, the website content is fully editable by the client (We include 1 hour free Dashboard training).
The website also benefits from several useful plugins, one being SEO by Yoast which helps the client optimise the content for search on each page.
Visit the live site here
If you think your business could benefit from a new responsive website why not call us for a quick chat to hear how we can improve your Google rank and increase your website visitors – Call 01823 765171
Further reading
What is 'responsive' and why is it so important? Read More…
WordPress is awesome – Read Why…