Another returning client saw us working on Villa Petalutha's website. With the clients already happy with the design of the holiday villa website, this job was more of a refresh rather than a redesign. The refresh saw the old site moved on to a WordPress backend that would allow the clients to make use of a blog. With the move over to WordPress, it was decided that the website would also benefit from being mobile friendly, as such the website was made to be responsive to benefit the increase in mobile use.
Villa Petaluths's previous website didn't contain a blog. One of the main reasons for moving the holiday villa website on to WordPress was so the client could make use of the many advantages using a blog can deliver. One reason for adding the blog to the website was so the client can link stories from their social media accounts to their website and thereby drive the traffic to the site, increasing visitors.
Adding the blog also now allows the client to constantly add to their site – increasing the size of the site forces search engines to regularly scour their website and index the new pages. This will hopefully improve their ranking on search engines and in turn increase the number of hits on their site.
Another benefit of adding the blog to the holiday villa website is the ability to add keywords. They are now able to add keywords which are specific to search terms relevant to them. Doing this allows them to score well for SEO and expand the keywords that they appear for on search engines.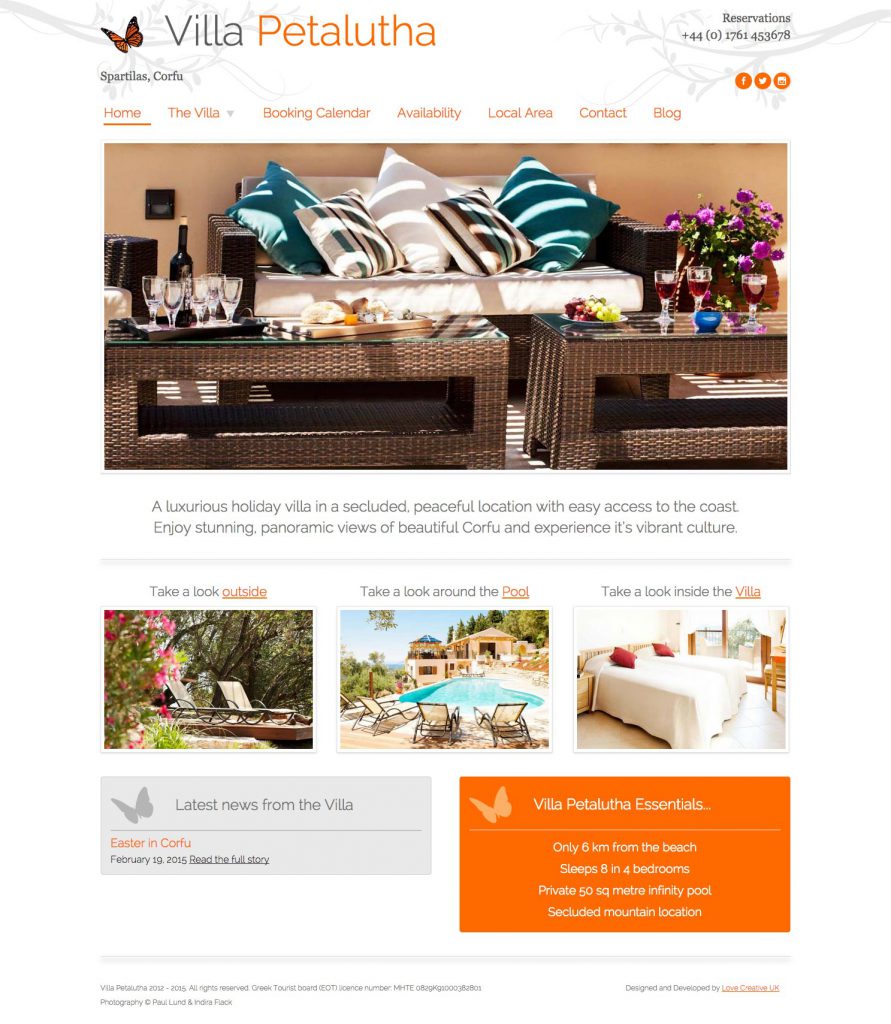 One more subtle change to the holiday villa website is the photography. Sadly we weren't able to stay over for a weeks holiday whilst we took the photos require and instead were provided to us by the client. Although the images aren't much different from the previous site, you can see the improvements made by the client and how the villa has grown over the years.
View the new responsive WordPress website for Villa Petalutha here.