A new website for direct mailing fulfilment specialists: ARC Mailing
ARC Mailing came to us looking for a new website for their ever growing business. They appreciated the need for an online identity as their business grows and were very keen in creating a website that reflected their business in a positive light. ARC mailing is a company that can supply everything needed for a company to send out large quantity of mail and creative solutions for more bespoke mailings. They deal can deal with the print, the postage and everything in between.
The website design is clean and simple, which reflects their business as precise, organised and efficient. The website comprises of 5 pages in total; a homepage, an about page, a services page, a case study page and a contact page. The homepage features two image sliders – one showcasing some of their larger and bespoke mailing solutions and the other features some of the larger companies that they have worked with. These include Microsoft, Shell, Arsenal FC and Walkers Crisps. Being en-trusted to handle the mailings of such well know brands of this size is a great testament to the quality of the service ARC provide, so there inclusion on all but one page was a no-brainer.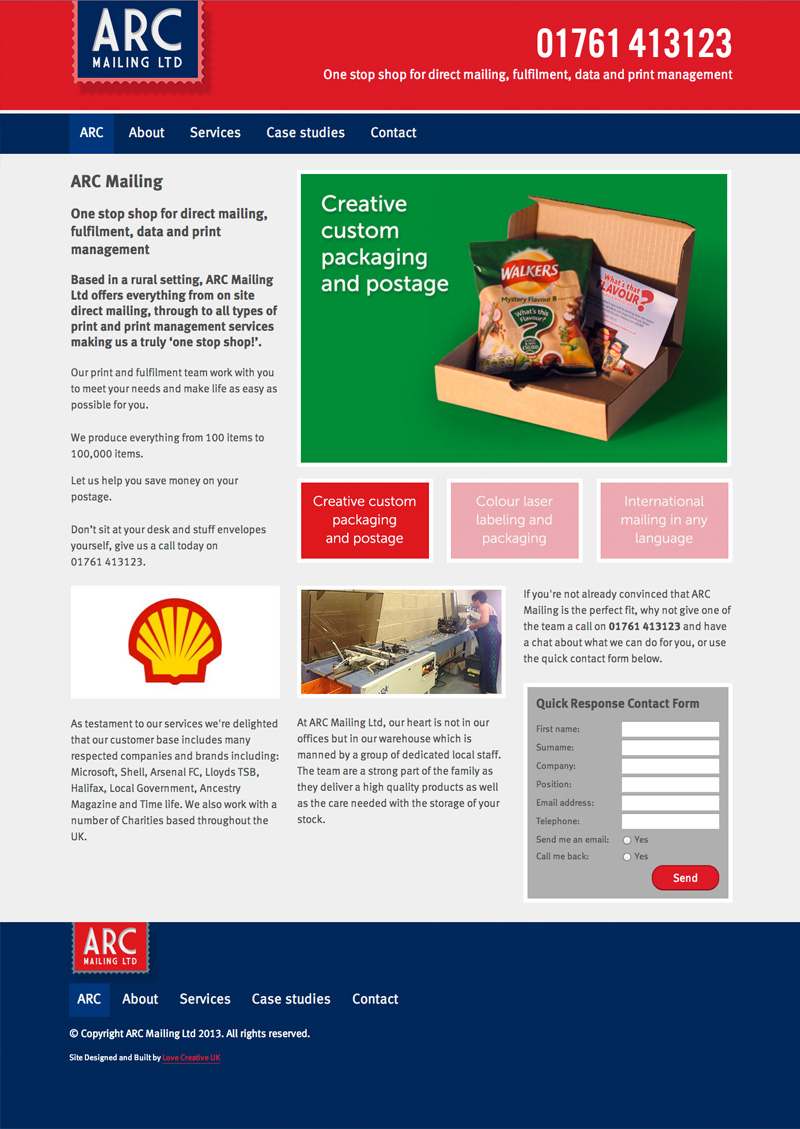 ARC's recent adventures
One of Arc Mailing's more recent ventures has been to deliver the Bristol Gromits! ARC Mailing were chosen as the local company to delivery the miniature Gromits to their various locations in and around Bristol and the UK. ARC Mailing were very proud to be asked to do such a job as it is Bristol's own animated hero and were honoured to be apart of such a wonderful event. If you want to know more about the Gromits check our recent blog post.