Richard Hathaway Lighting came to us seeking a logo re-design for his company. After initial discussions with the client it was decided that they wanted something similar to what they already had with the added benefit of making the logo iconic and stand out. Liam and his pencil went to work on some initial ideas and sketches for the new iconic part of the logo.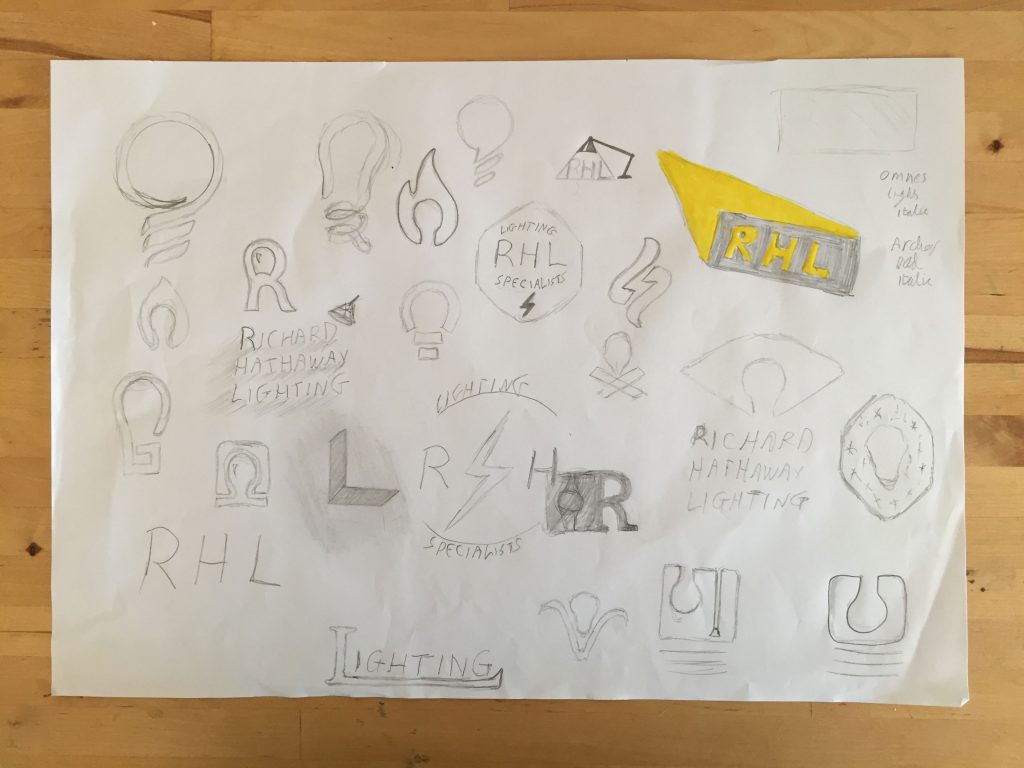 Light bulb moments
Inspiration was from Richard Hathaway Lighting's original logo and combining thoughts of light bulbs, electricity and shadows cast from light. Exhausted from light bulb moments, it was time to move from paper to screen to bring some of the sketch book creations to life.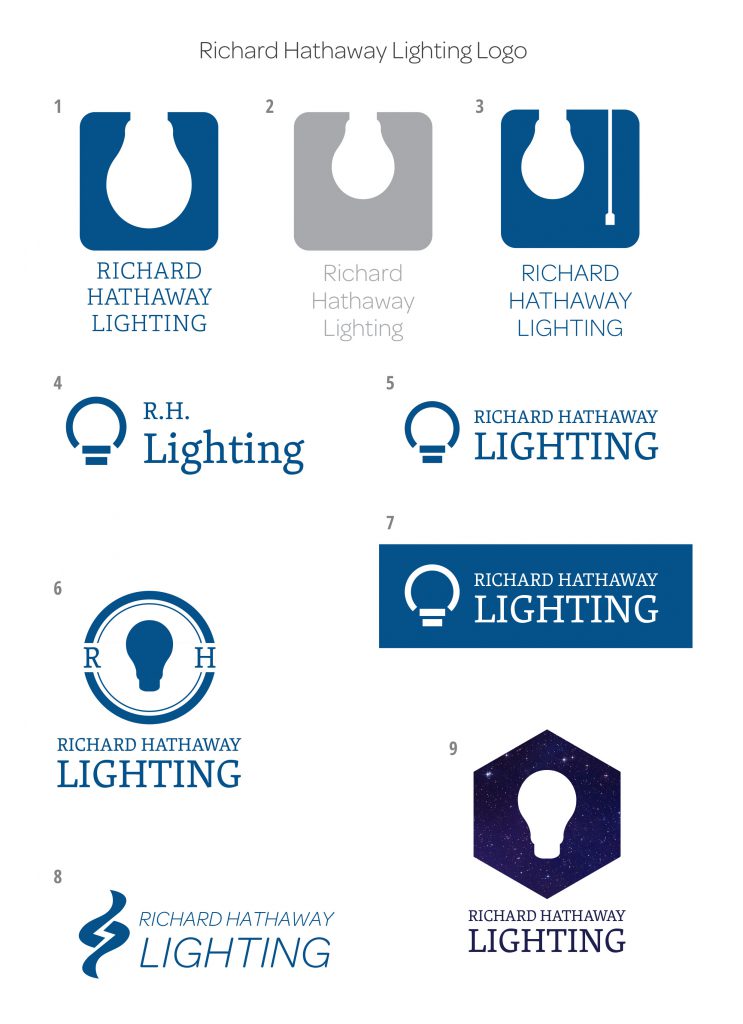 Favourites
After careful selection the first set of logos emerged in a digital format along with the text to create the initial concepts for Richard Hathaway Lighting's new logo re-design. Our favourites were number 5 and 7 as it was felt these represented Richard Hathaway Lighting in a traditional yet contemporary way. The idea behind the first set of logos was to use the style of text from the original logo and also add a memorable graphic to make the logo iconic.
Upon further discussions with the client they suggested something more subtle would be required. Revisiting initial sketches for inspiration it was decided to work with a shadow/light beam effect.
Shedding new light
The new designs achieve the iconic feel with the logo but in an indirect way as the client felt the previous designs were too obvious and didn't represent their company the way they see it. Discussions resumed with the client and it was decided to use the new typography but strip the logo of an icon and include an established date to add credibility.
Below is the final logo. Although it may look like a simple logo, this process highlights the time and effort it can take to reach this stage of logo development.
If you would like to commission us to design you a new logo for your business, get in touch via our contact form here, or call to chat to our Bristol office on 01761 690019 or our Taunton office on 01823 765171.