Local photographer Christina White commissioned us to design and develop a new website she that she could update and edit herself on a regular basis.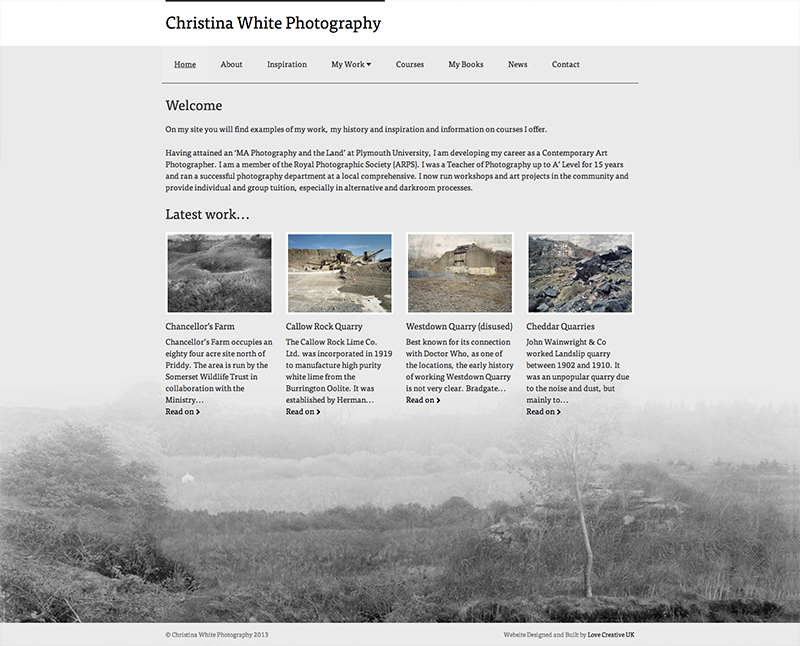 The design brief was quite specific, notably the colour palette had to be very neutral and minimalistic in terms of design. The site was built on WordPress to give Christina the flexibility she requires to edit the site. This is our first photography portfolio website, and one we enjoyed working on – it's quite refreshing to work on a project that's more about aesthetics.
Christina is able to add pages and image galleries to her website as her portfolio grows. We customised WordPress to make this possible and integrated the galleries with the default WordPress media library that allows the images to be used on multiple pages within the website.
Chistina's work is her own personal take on the landscape of the Mendip Hills, which are located to the south of Bristol and Bath. Her photography reveals a post industrial landscape left behind by the Roman occupation of the area, where heavy excavation took place to mine the land of its rich lead content.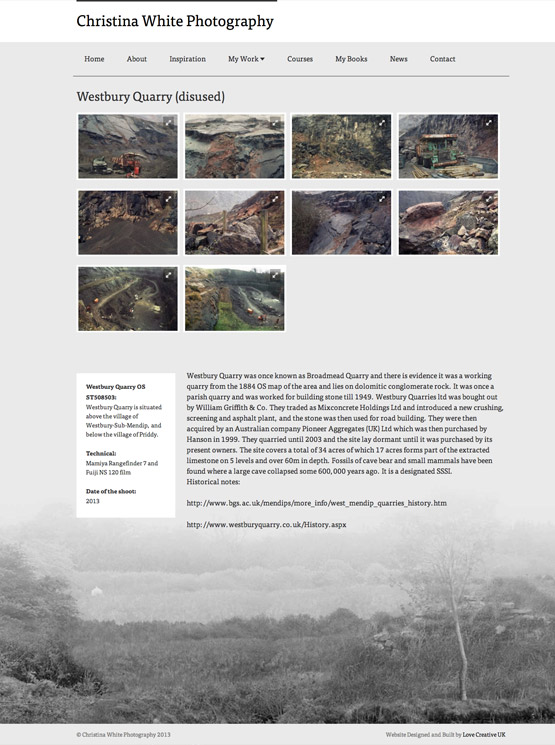 Take a look around Christina's new photography portfolio website here