Choosing your Calendar Plugin
Almost every business runs on some type of schedule, whether it's events they have to attend or events they are running, every company needs to know what they are doing or where they are heading at any given time. Not only is having a schedule a must for a business, it is very important to a customer. Allowing a client/customer to see a businesses schedule/timetable allows them to book a visit or a place on an event knowing that the company is free to see them at the time to suit them. One of the best ways to do this is through the companies website and if your website is running on WordPress, the best (and fastest) way to do this is by using a WordPress calendar plugin to make the most of your website.
Choosing a WordPress calendar plugin depends on your business type and what you want to achieve from your calendar based plugin. Primarily there are two main kinds of calendar plugins, an events based calendar and a bookings based calendar. An events calendar is generally much simpler than a bookings calendar as an events calendar is showcasing events that are available to a user, whereas a bookings calendar is normally much more complex as they have to go into much more depth and detail. We picked two examples of WordPress calendar plugins, one event based and one bookings based, which we think are amongst the best in their categories.
The Events Calendar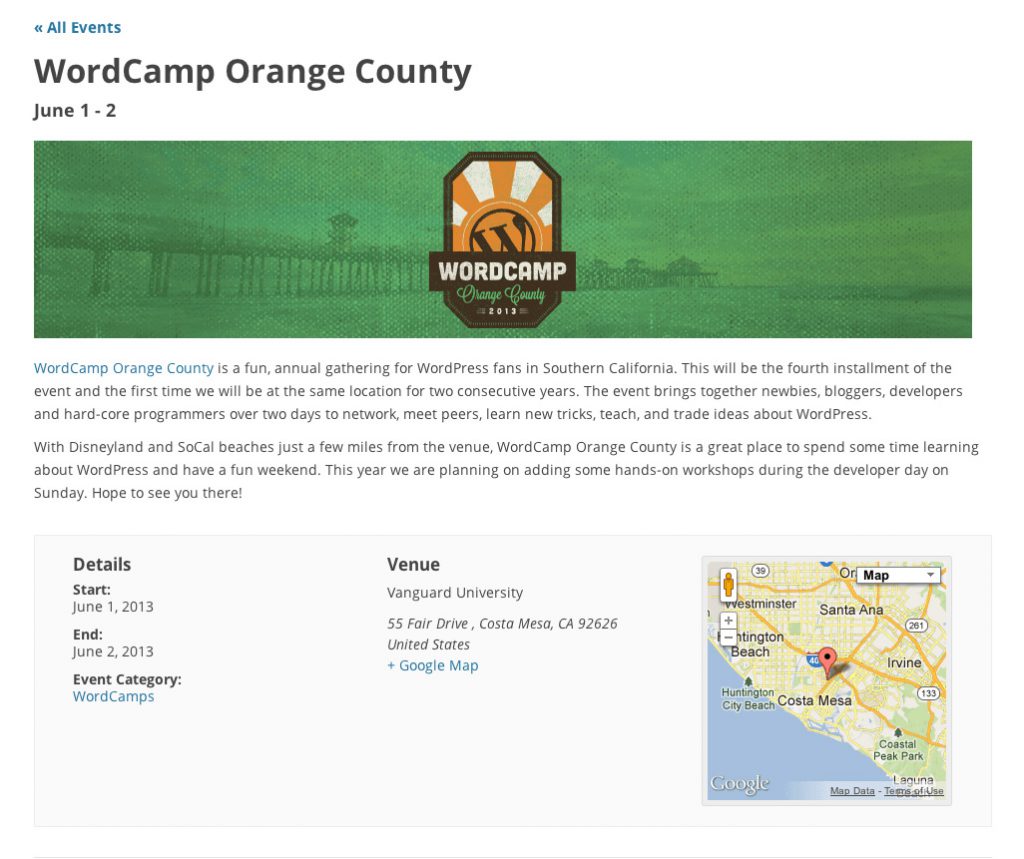 This plugin came to our attention due to its simple nature and the ability to easily add and remove events. This plugin is ideal for someone who wants to organise an event. It allows the user to create an event with details of when it starts and when it finishes and can be set over a period of days or to just a few hours in one specific day. It allows you to have multiple events on one particular day as well as overlapping longer events, so when one finishes, another one can be starting or be a few days in. It also allows the user to add an address and a Google Live Map so someone viewing the event can know and see where the event is being held exactly.
A type of website that might benefit from this WordPress calendar plugin would be a local football or rugby team who would like to show their website visitors where their next game is, whether it be at home or away, the flexibility of this plugin is great even for an average web user. It also allows a description to be added to the event so a visitor can get a more insightful view of the upcoming event. In terms of a local team, they could add it's a top of the table clash or a cup semi final or even a fight for survival. Depending on how creative they are, they could add anything in there that would make the visitor be more willing to come to the game.
BookingBug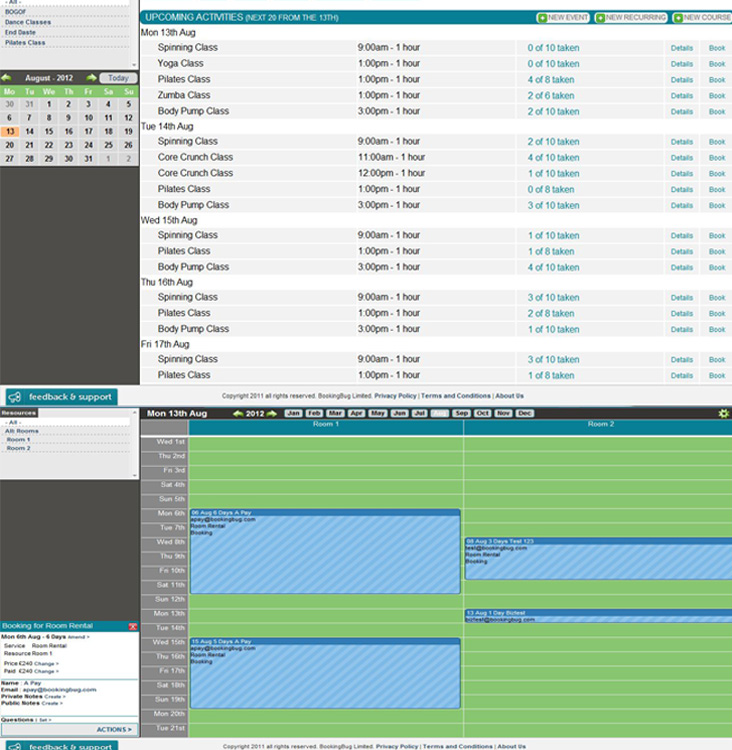 This WordPress calendar plugin is more complex than the previous plugin as it allows the user to book themselves in. The user just has to create the event and state the availability of the event and allow the visitor to book themselves a place. The event would still appear as available until the quota for the event is met. Something like a B&B or a gym would benefit from this WordPress calendar plugin since it is very flexible on how each day is presented. It can either be a day by day booking or an hourly booking or an event based booking. A day by day booking would benefit a B&B as the visitor can book the days they would like to stay and the availability for that room over the days that they want would be marked as unavailable. This is just an example of how this booking system can be used and it can be used in many other ways. For its complete flexibility, this is why we think BookingBug is one of thee best WordPress calendar plugins.
If you have a website and you need help setting up WordPress plugins, contact us, and we would be happy to assist you with your WordPress plugin.